Let's cut to the chase. If businesses can't build trust inside their organization, they'll never develop it outwardly. Team alignment describes how all employees, teams, and higher-ups of an organization share a common goal. It includes technology and human process convergence to deliver better products and services to customers—the main goal is success.
When you establish a genuine culture of trust internally, the benefits are innumerable:
It encourages better collaboration
Allows for more transparency
Enables problem-solving
When it comes to home builders, there are three key departments that must work together to reach their goals. Sales teams, IT teams and marketing teams. When collaboration between these three teams is crucial to your company's success, here's what you can do to ensure team alignment is met.
Ensure everyone contributes to the goals of the company
An aligned team means the company is made up of individuals who understand how to contribute to the business's goals. Each team may have separate objectives, but these objectives should always be designed to support the organization's overarching goals.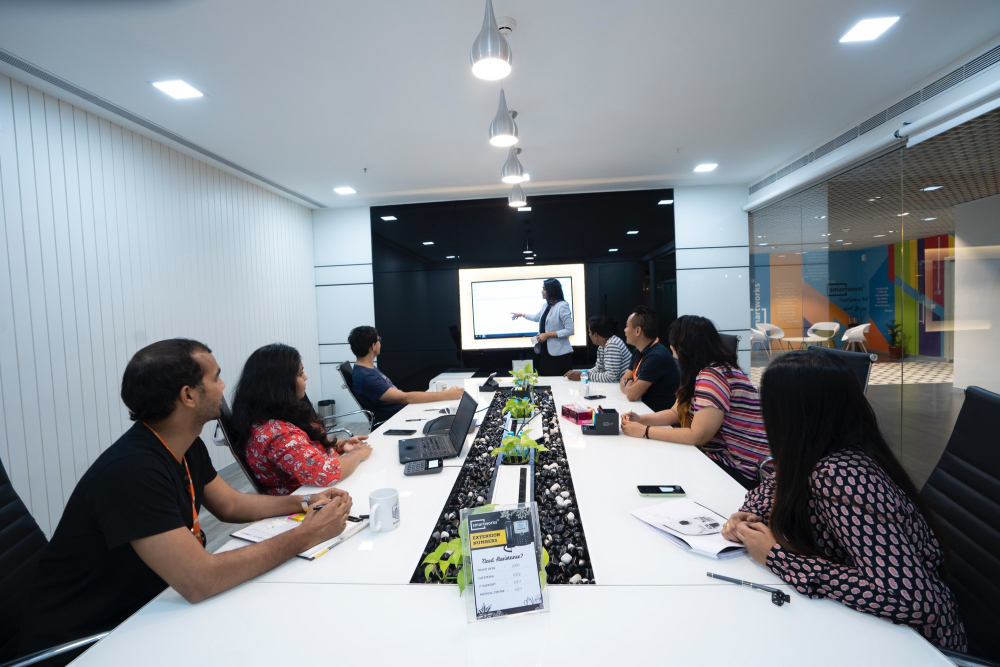 Let's use an example. The objective of sales is to get more show home visits, but marketing aims to capture registrations. While both of these objectives may contribute to the organization's goals of increasing sales, there might be some misalignment in how the potential customer is experiencing your brand based on the objectives of each team.
So, sales, marketing and IT must collaborate to create the best online experience that allows the overarching goals of the organization to be reached, while still accomplishing the objectives of each team.
The strategy may look like this:
Marketing will continuously track data and conduct research to figure out the best way to accommodate their audiences. They'll decide on creative executions that'll resonate with the audience. And, they'll decide on tools that could potentially help make it easier to generate and close leads.
Sales will align their objectives with the information marketing collected to help them create a more streamlined process to close deals.
IT will take all the information to implement the best solution to give the company a competitive advantage.
Make sure that the entire organization understands the overarching goals and objectives. This means larger goals and smaller goals regarding how all employees can support and work towards achieving those goals.
Keep your stakeholders in the know
You may remember the popular children's game called "broken telephone." A person will repeat a phrase to another person. Then, that person conveys the same message to the next person and so on. The game's fun lies in the fact that the message received at the end is never the same as the original message.
This game might be fun for kids, but it can be detrimental to business. When the company works in "silos", it is difficult to position the organization on the goals and objectives mentioned above. So, it's vital to ensure that key stakeholders are involved in all marketing and sales efforts.
If Marketing wants to optimize the website, get IT involved. If your sales centre needs a refresh, make sure the sales team can input how their visitors are utilizing the space. If either department has an online solution to streamlining the home buying process, make sure all departments are in the conversation:
Marketing will have insight into how users are interacting with your online offerings.
Sales will have information on what resonates with your current customers and what their needs are.
IT will be able to confirm and implement any online tools while also maintaining a high level of security.
And repeat this process as required. Instead of becoming a broken telephone, become a broken record.
Get everyone on board with innovation
Finally, when working in a competitive market like real estate, innovation is essential to differentiate yourself. It's also one of the most challenging things to get your teams aligned. So, how can you best introduce your new ideas in your company and get everyone on board?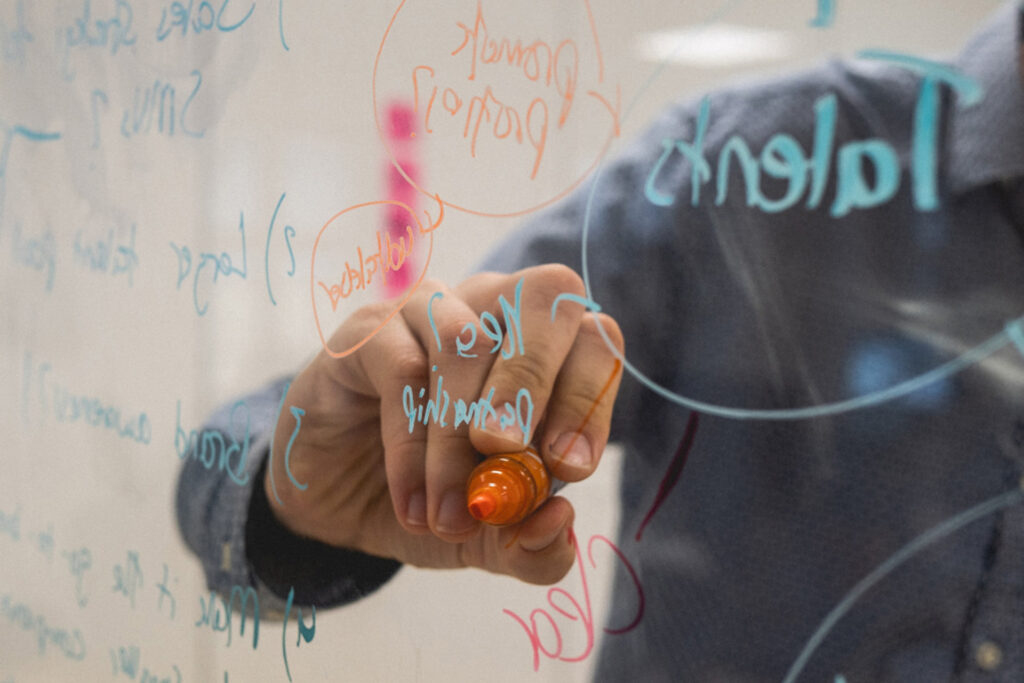 Ensure your ideas align with the priorities of key decision-makers
You must connect with your leadership's vision and outcome objectives. If they need a one million dollar product to compete and your idea would require two million dollars, you're probably going to be out of luck. You could be so excited about your innovative idea, but if your vision doesn't align with your other team members' priorities, you'd better figure out a way to make it so.
Adapt to feedback
New ideas could create some change. But, if you've ever worked with an IT team, you know change to the technical side of things is typically tricky to push through. The same goes for sales. You may want to test a new sales process, but sales may be reluctant knowing there are quotas to maintain.
Big ideas = significant risk.
Introduce your idea with conviction. Stay flexible, adjust to feedback and keep pressing on in the direction of your goal.
Keep things visual
Part of introducing new ideas to the company and getting your team aligned on it is ensuring they understand just what it is you're trying to get across. Utilize appealing images. If it's a new process, use flowcharts to help convey your message. Is it software you'd like implemented? Book a demo with the company and have them help you sell it through to the rest of the team.
Coming up with innovative ideas is a great way to contribute to your company and build trust among your other departments. And seeing your ideas implemented can be extremely rewarding. But to maximize your chance to succeed, you must be strategic.
Today, more than ever, it's crucial that managers build alignment cross-team, where various disciplines come together to share the responsibility to deliver on company-wide goals and objectives. Team alignment doesn't come easy. It takes constant work. But, as the saying goes, "the hardest things in life are the most worth doing," and in turn, your team can crush their goals while staying happy and engaged. That's something worth investing in.
Want to learn how an e-commerce home buying platform can make it quicker and easier for your home buyers to purchase?